We are aware of videos circulating about Clearblue pregnancy tests and the tablet found inside.
Clearblue pregnancy tests do NOT contain Plan B.
All our tests contain a small desiccant tablet which is included to absorb moisture and should not be eaten.
If accidentally ingested please seek medical advice and for any further questions contact our careline at 1-800-321-3279.
Everything you need to know about pregnancy tests - so you can find the right test for you or read more about how pregnancy tests work.
All Clearblue® pregnancy tests are over 99% accurate from the day you expect your period1.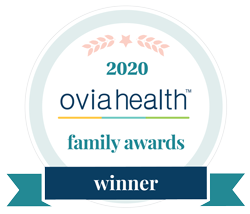 Everything you need to know about pregnancy tests
How pregnancy tests work
All home pregnancy tests detect the 'pregnancy hormone', human Chorionic Gonadotrophin (hCG) in urine. In pregnancy, hCG is produced first by the fertilized egg and later the placenta. A fertilized egg typically implants into the lining of the uterus (womb) 6-8 days before the missed period, when tiny amounts of hCG start to appear in the mother's blood and urine. Though hCG levels are very low at first, the level rises rapidly and predictably in the first weeks of pregnancy4.
Rise of pregnancy hormone (hCG) in early pregnancy
Relative hCG
concentration
hCG can start to appear in urine around this time
First day you can test with Clearblue® Early Detection Pregnancy Test
Expected
period
Missed
period
Days before missed period
Adapted from: Gnoth C. and Johnson S. Strips of Hope: Accuracy of Home Pregnancy Tests and New Developments. Geburtshilfe Frauenheilkunde 2014; 74(7):661–669. © 2019 SPD Swiss Precision Diagnostics GmbH (except for any third-party content identified as such). All rights reserved..
When can I take a pregnancy test?

All Clearblue® pregnancy tests are clinically proven to be over 99% accurate at detecting pregnancy from the day you expect your period1. However, if you think you might be pregnant, you want to know for sure as soon as possible, and many women want to test earlier than this. The earliest you can test with Clearblue® Early Detection Pregnancy Test is 6 days before your missed period2. 
Read more about testing early and use our handy 'when to test' calculator.
How to use a pregnancy test
Almost three-quarters of women prefer the ease of testing directly in their urine stream5. For your convenience, all Clearblue® tests can be used either 'in-stream' simply by holding the tip directly in the urine stream for 5 seconds; or by dipping the test into a collected urine sample for between 5 - 20 seconds, depending on the product used. Keep in mind you should always read the instruction leaflet before testing. You can download instruction leaflets for all our pregnancy products here.
How to read a pregnancy test
After taking a pregnancy test, waiting for your result can be an exciting or nerve-racking time, and you want to be confident you are interpreting it correctly. Studies demonstrate that the type of test you choose can make a big difference on how easy they are to read. Tests like Clearblue® Digital Pregnancy Test with Smart Countdown give clear results in words. Did you know that nearly 1 in 3 women can misread some types of pregnancy test?5
Which test is right for me?
All Clearblue® pregnancy tests are designed with women in mind including unique and innovative features to make them easy to use and easy to read, so you can be confident in your result, helping reassure you when you need it most.
There are other tests out there that don't tick these boxes.
Strips and Cassettes are the most basic types of test. They are often small, and not easy to use as they involve multiple steps, including collecting a sample before testing. When you are excited or anxious (or both), it can be easy to make a mistake – or worry you have made a mistake. And studies have shown that 1 in 3 women can misread these types of tests, making them some of the most difficult types of tests to use and read.5
Nearly three-quarters of women prefer to test directly in their urine stream. Studies have shown midstream tests like Clearblue® are convenient, hygienic and easy to use.5
With Clearblue® you can also choose to test early – Clearblue® Early Detection Pregnancy Test can tell you 6 days sooner than your missed period.2
Watch our video to see the how to use the test and understand if it is the right one for you.
Pregnancy tests at the doctor's office
The urine pregnancy tests your doctor uses contain the same technology as home pregnancy tests. Doctor's pregnancy tests also detect hCG and are over 99% accurate from the day you expect your period. Just like some home tests, some doctor's tests can be used before you miss your period.
As home pregnancy tests are so reliable, your doctor may not do a second test to confirm a positive test result, though routine practice varies from country to country. If they do a second urine test, often you will have the result in a few minutes. Alternatively, your doctor may do a blood test, either taking a blood sample (blood draw) from your arm, or just a few drops of blood from a finger prick. If a blood sample is taken, it may be sent away to a laboratory, and results will usually take a few days.
Over 30 years of Clearblue® firsts
Clearblue® has been a pioneer in pregnancy testing for over 30 years, delivering new and innovative products, including:
1985

The world's first easy to use home pregnancy test. Faster and much simpler than previous methods, it was the first test you could use directly in your urine stream, had just 3 steps, and gave an accurate result in just 30 minutes when other methods took hours or even days.

1988

The world's first one-step pregnancy test with easy-to-read results in just 3 minutes.

1996

The world's first 1 minute pregnancy test.

2003

The world's first digital pregnancy test, giving a clear result in words. 

2004

The world's first pregnancy test with a color changing tip for easy sampling.

2011

The world's first pregnancy test to win a Red Dot design award for its innovative, consumer-friendly ergonomic design.

2012

The world's first digital pregnancy test with Smart Countdown to your result.

2020

Results 6 days sooner than your missed period2.
>99% accurate at detecting typical hormone levels. Note that hormone levels vary. See insert.
Clearblue Early Detection Pregnancy Test provides early detection of the pregnancy hormone. 71% of pregnancies can be detected 6 days before the missed period (5 days before the expected period).
Changes color to show test is working. 
Nepomnaschy PA, Weinberg CR, Wilcox AJ, Baird DD. Urinary hCG patterns during the week following implantation. Hum Reprod 2008 Feb;23(2):271–7.
Pike J, Godbert S, Johnson S. Comparison of volunteers' experience of using, and accuracy of reading, different types of home pregnancy test formats. Expert Opinion on Medical Diagnostics 2013; 7(5):435-44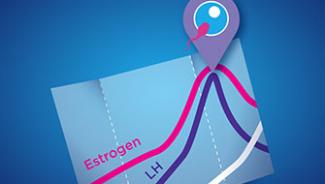 How to get pregnant faster
There are a few key things you need to know if you want to maximise your chances of getting pregnant.