Blog

How to get pregnant?
Announcing your pregnancy at work: When and how

Whether you're planning for children down the road or actively trying to conceive, it's natural to think about the future, including when to tell your boss you're pregnant. You likely have many work-related questions regarding pregnancy and maternity leave, and finding answers may seem difficult. Often the answers are quite personal and driven by many factors, including state laws, company policy and the culture where you work. 
When to tell your boss you're pregnant
Many women tend to wait until after their first trimester to announce their pregnancy at work, for several reasons. Most miscarriages occur during the first 13 weeks of pregnancy,1 so you may prefer to share your news after that timeframe has passed. 
If you choose to undergo prenatal genetic diagnostic testing, you may want to wait for those results. One such test, amniocentesis, is typically done between 15 and 20 weeks.2
If you have a review, raise or promotion coming up, you may consider waiting to announce your news. The Pregnancy Discrimination Act (PDA) forbids discrimination based on pregnancy on many aspects of employment including pay, perks, promotions, job assignments and training, in any company that employs 15 or more people.3 However, conscious and unconscious bias happens. In the last decade alone, more than 50,000 pregnancy discrimination claims were filed in the U.S.4
You might decide to tell your boss sooner:
If your early pregnancy symptoms, such as nausea, vomiting and fatigue, are so severe that they are affecting your work, or if your pregnancy requires extra doctors' appointments. (And if you're not ready for your colleagues to know, you have every right to ask your boss to keep the news confidential.)
If your job requires strenuous work, has built-in hazards or involves potentially harmful chemicals. In these cases, you have the legal right to request a transfer or change of responsibilities per PDA.3
If you're excited and ready to share your news! That's OK, too – there is no right or wrong time to tell anyone you're pregnant.
Just know this: If your leave is covered by the Family and Medical Leave Act (which provides 12 weeks of leave over a 12-month period for companies with 50 or more employees, unpaid unless your employer offers paid leave), you need to provide a 30-day notice in advance of giving birth.5
How to tell your boss you're pregnant
Your boss (after your partner, family members and close friends), should be one of the first people you tell you're pregnant. It's often seen as a sign of a respect that shows you're not trying to hide something, and the news is better coming from you than somewhere along the grapevine. It may not be wise to post your cute baby announcement on social media until you're ready to let your boss know you're pregnant. People talk. Tell your boss, then your colleagues, then everyone else. 
A conversation, in person or virtual, is best. Keep it short, simple and positive. Be professional. Don't apologize. (You have nothing to be sorry for – even if the pregnancy is unexpected.) Share your due date and a general idea of when you might start and end your maternity leave. You don't need to present a detailed transition plan now, but assuring your boss that you'll have one in the future can relieve some stress. 
When you make your plan, come prepared with several ideas and solutions. Be flexible, but set boundaries ahead of time. Make sure your plans are in place at least two months prior in case you go into labor early. Also — and this is important — even if you're considering not returning to work, proceed as if you are unless you're 100 percent sure you're not returning.
your manager seems caught off guard and focused on organizational details, remind them how happy you are to be having a baby. Hopefully they'll recognize what an exciting time this is for you, and that pregnancy is a natural, common, human experience. While it's not always possible, if you are able to set a positive tone and establish an open dialogue now, future baby-related conversations may come easier (such as needing a private place to pump when you return to work). 
After you talk to your boss, feel free to share your news with your colleagues, clients, wider circle of friends and on social media. Regarding the workplace, be mindful of the culture. Think about how you would want or expect to hear the news from a fellow colleague and follow suit. Finally, consider reaching out to a colleague who has recently navigated this — they will be a goldmine of information and tips.
Questions to ask after sharing your news 
As well as sharing your news, you will likely find yourself on a fact-finding mission. That employee handbook you haven't looked at in years? Open it up. Make an appointment with your human- resources department. Arm yourself with a list of questions, such as:
What are your company's maternity leave policies and procedures?
Does your company offer paid maternity or paternity leave?
What healthcare benefits (for you and your newborn) does your company offer?
If there are medical complications during the pregnancy, birth or after (for you or your newborn), how does that affect your maternity leave, benefits and pay?
Is family medical leave offered? What about short-term disability?
How many vacation, sick and personal days have you accrued, and can they be applied to your maternity leave?
What accommodations can be made if your job is physically demanding or if you simply need them as you progress through your pregnancy?
What documents and forms need to be filled out?
What will your transition back to work look like? Will you have any flexibility in terms of hours or working from home? 
Review your personal healthcare benefits, and medical leave and pregnancy leave benefits.
Resources for navigating pregnancy in the workplace
---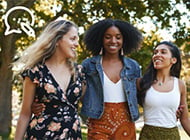 Looking for insights on your health journey? Clearblue® sends you curated, science-backed articles right to your inbox.