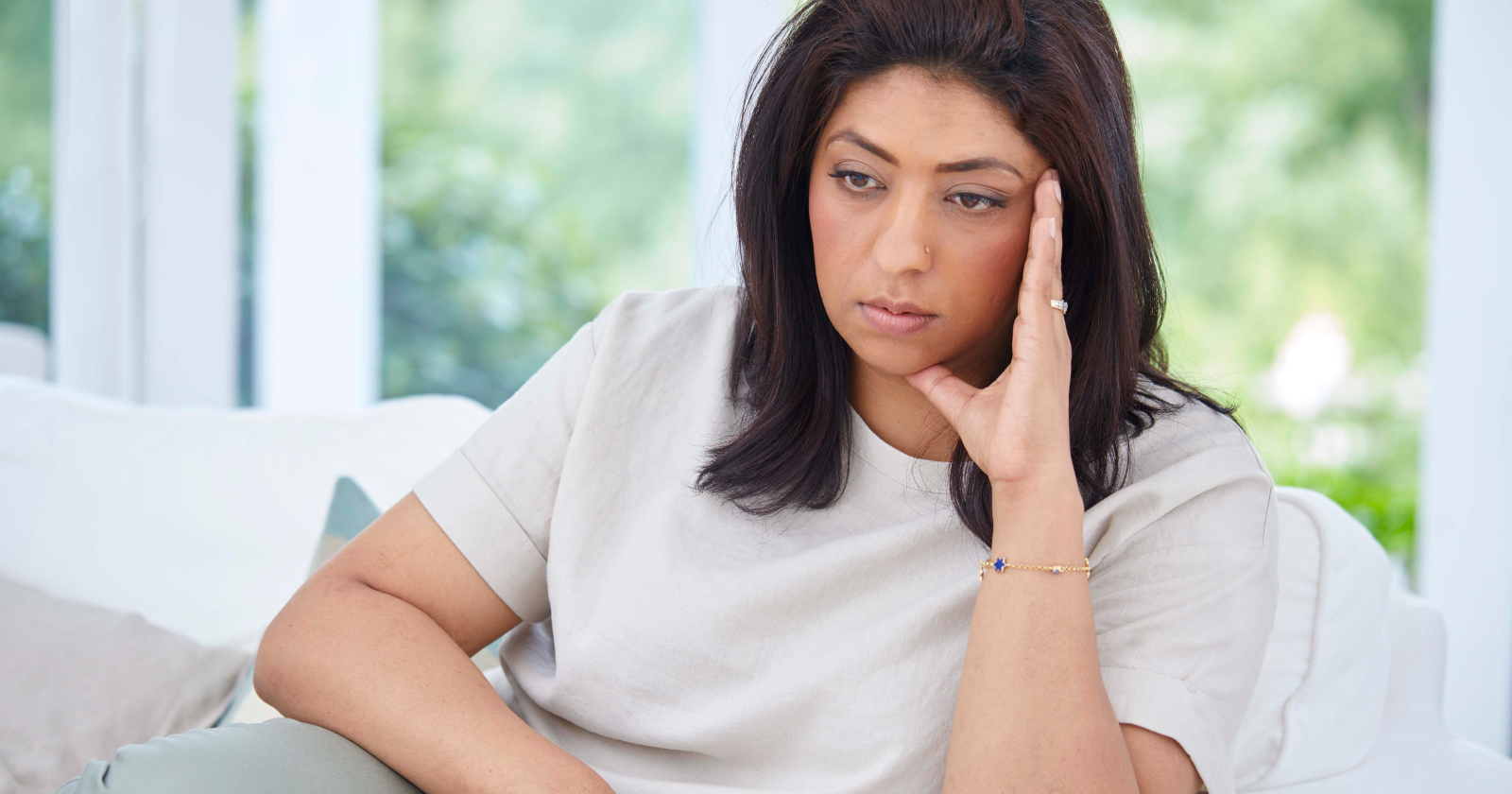 Feeling low or moody? Maybe you are experiencing forgetfulness or brain fog? Or even wondering about anxiety?
These symptoms can all be pretty unsettling, and it may be that approaching menopause is to blame for the way you are feeling. Read on to learn more about the psychological symptoms of menopause, why they happen, and how to deal with them.
Mood swings and feeling low
It can be common to experience mood swings, or to feel a bit 'down' as you approach menopause (also known as the perimenopause phase). These feelings are caused, in part, by a fluctuation of estrogen levels. These mood swings are more likely to occur if you have a history of depression, premenstrual syndrome (PMS), or postpartum depression. Although hormones play a role, external factors can also affect mental health around menopause. Some women find the associations with aging or loss of fertility that come with approaching menopause difficult to deal with. It's also possible that those pesky night sweats many suffer during perimenopause can affect your quality of sleep, so it's understandable if you're stressed and moody the morning after.
If feelings of sadness or mood swings are impacting the quality of your daily life during perimenopause, the good news is you have many treatment options. Your healthcare professional can help you find the best options for you and your particular symptoms.1
Irritability
If you're feeling more grouchy than normal around menopause, know that you're not alone. One study2 found that up to 70 percent of perimenopausal women say that irritability is the main mood complaint they experienced. We don't really know the exact cause of increased feelings of irritability, but stress from other menopausal symptoms, such as hot flashes, or annoying vaginal dryness, could understandably increase an already cranky mood.
It's also possible that hormones play a role in your irritability. Another study3 found a possible link between levels of follicle stimulating hormone (FSH) and luteinizing hormone (LH) and irritability in women approaching menopause, independent of other menopausal symptoms, such as lack of sleep. So, maybe you can just write it off as being hormones again.
Anxiety
Changes in your levels of estrogen and progesterone can make you feel anxious as you go through perimenopause. However, if you're feeling high levels of anxiety or suffer from panic attacks, this is unlikely to be due to menopause.4 See your healthcare professional to find out the cause and get the appropriate treatment.
Forgetfulness and poor concentration
You might find you forget simple things, such as where you placed your keys, or struggle to concentrate around menopause, and this is often described as 'brain fog.' Although there is a trend for memory and concentration to get worse at this stage in your life, it's generally thought to be related to the sudden decline of estrogen in the brain. The good news is that it can improve after menopause. Later on, memory problems are more likely to be related to normal cognitive aging than menopause1, just look at the men around you that age!
There are some things you can do to help prevent memory loss, including following a healthy diet, not smoking, and only consuming alcohol in moderation1, but talk to your healthcare professional if you are concerned about memory loss.
Low energy and feeling tired
It's believed that the hormonal changes in themselves are not the cause of you feeling tired, but their symptoms can certainly impact your energy levels. For example, try getting a good night's sleep when you keep waking up with night sweats. No one feels energetic after sleeping poorly, so it's natural you may feel more tired throughout the day.5
Management for psychological symptoms of menopause
Generally, there is not a one-size-fits-all treatment for the psychological symptoms that may come with menopause, especially because many of them can be indirect symptoms stemming from poor sleep (caused by other menopause symptoms). Sometimes, your symptoms may not be caused by menopause, so it's best to consult with your healthcare professional, who can also help you find the best treatment options.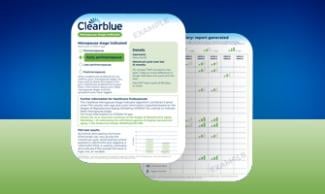 Get a personalized menopause report to share with your doctor!
Generate a personalized report with Clearblue® Menopause Stage Indicator including likely menopause stage, FSH results and up to 6 weeks of tracked symptoms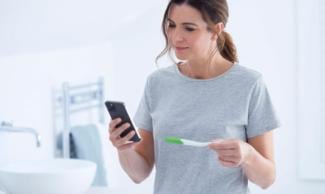 Is Clearblue® Menopause Stage Indicator right for me?
Take our simple quiz to find out if Clearblue® Menopause Stage Indicator is suitable for you