Blog

Am I pregnant?
Dealing with an unplanned pregnancy: How to seek support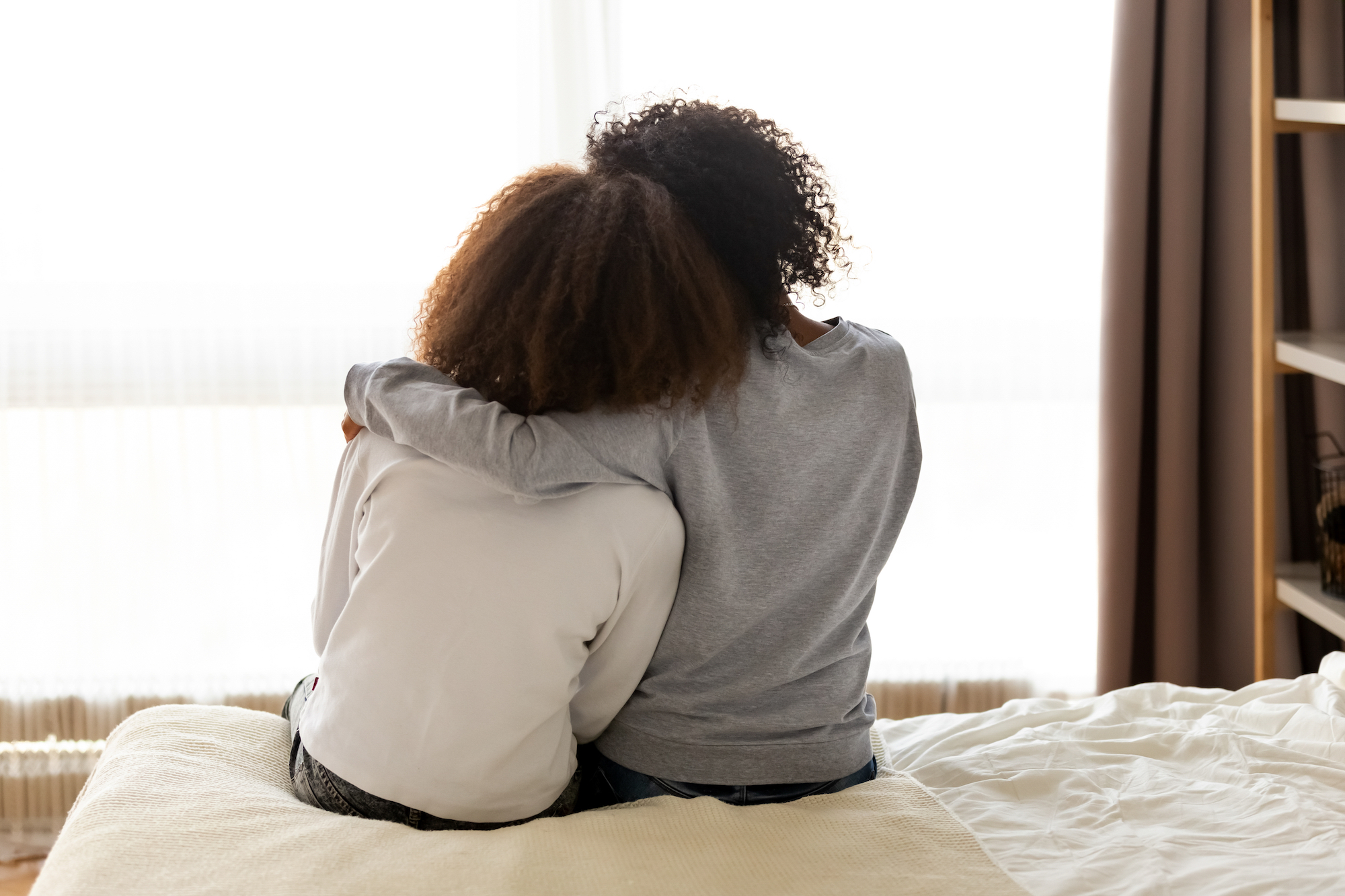 Please, please, please be negative, you think.
You look at the pregnancy test you've just taken. It's positive. And unplanned.
Getting an unexpected positive pregnancy test is often an emotionally volatile experience. You may feel uncertain, anxious and frightened when thinking about the next steps. That's OK. It's normal to feel disappointment, confusion or concern after an unexpected positive pregnancy test result.
Having mental and emotional support is key. Where you find that support depends on your personality and your personal situation. However, it's important to include a healthcare provider within your circle of support. Here we talk about why, and who else you may lean on.
4 sources of support for an unplanned pregnancy
1. A doctor or ob-gyn
Call a trusted healthcare provider shortly after you get a positive pregnancy test. They will help you navigate whatever path you choose to take. If you don't have an ob-gyn, call your primary care physician. You can also ask friends for gynecologist recommendations without even mentioning the word "pregnancy."
Your doctor will likely ask you to come in for an appointment. Be prepared to receive a lot of information — in fact, you may want to bring someone with you to take notes and offer emotional support. The doctor will likely confirm the pregnancy with a urine or blood test and will also conduct a routine health screening and physical exam.
In addition to all things medical, your doctor can provide a wealth of resources to help you. All of your questions have value. Don't be shy to ask.
2. A therapist or counselor
An unplanned pregnancy can bring up a lot of questions and concerns. Perhaps you're thinking about your financial situation or your career. You might worry that you're too young to have a baby. Maybe you're single, in a new relationship or in a relationship you don't want to be in. Perhaps your partner doesn't want to be a parent — or maybe you don't.
Sometimes, sitting alone with your thoughts can be messy. A licensed or certified therapist or counselor can help you sort through the swirling thoughts and complex emotions you may experience. These tips will help you find the right fit:
Ask your healthcare provider or a friend for recommendations.
Seek someone with an unbiased, nonjudgmental approach.
Decide whether solo counseling or sessions with your partner would be more helpful.
If searching online, look for someone who specializes in pregnancy counseling.
Don't be afraid to visit several therapists. It's important to find the right match.
Ask ahead of time about insurance coverage and out-of-pocket costs.
3. An accredited, nonprofit organization
Several nonprofit organizations offer a wide range of reproductive health services for women. When searching online, you may come across "crisis pregnancy centers," also known as CPCs. Not all pregnancy centers are credentialed; if they are uncredentialed, they are exempt from regulatory and licensure oversight. If having a trained medical professional on staff is important to you, ask if one is present. If you don't know of any local accredited organizations, ask a trusted healthcare provider for a recommendation.
4. A partner, family member or friend
If your pregnancy is unplanned, you may be nervous to share the news with a loved one. But those closest to you are in your inner circle for a reason. Think about who you trust and who will most likely offer the best support in this situation — they may be a trusted friend, a family member and/or your partner. In addition to serving as a sounding board, this person can help you find the resources you need, attend doctor's appointments with you and offer advice (if you want it).
If you're not receiving the support you need from a partner, family member or friend, distance yourself from the relationship as best you can. Set boundaries. If the issue is with your partner, consider couples' counseling.
As of 2011, nearly half of the 6 million pregnancies in the US each year are unplanned.1 Many women can relate to your experience. Lean into those who offer compassion and kindness without judgment and critique. You should never feel as if you have to walk this journey alone. Many people are willing to help, no matter the path you choose.
Source
Special tabulations of data from Finer LB and Zolna MR, Declines in unintended pregnancy in the United States, 2008-2011, "New England Journal of Medicine," 2016, 374(9):843-852, doi:10.1056/NEJMsa1506575.