Blog

How to get pregnant?
LGBTQ+ pregnancy: Planning (and growing!) your family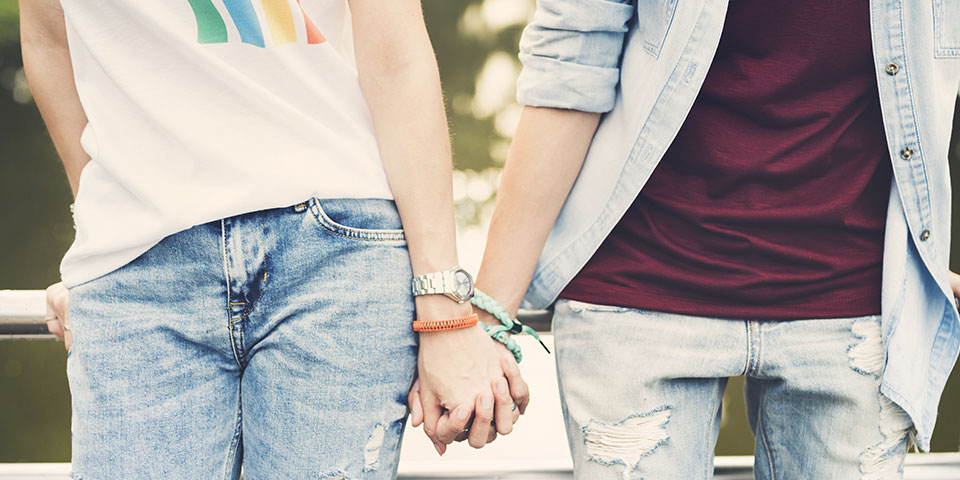 You likely have a lot of emotions when thinking about pregnancy or growing your family as a member of the LGBTQ+ community. It's perfectly normal to feel excited or a little nervous (maybe even at the same time) and to have all kinds of questions. Here we take a look at the many options for LGBTQ+ pregnancies, highlighting ways to get support and advocate for your health and your family along the way.
(Note that while this article focuses on LGBTQ+ pregnancy, adoption is also an option for the LGBTQ+ community, including infant adoption, adopting through the foster care system, fost-adopt and even international adoption from several countries.1)
What are some LGBTQ+ pregnancy considerations?
Before you begin researching the many ways you can grow your LGBTQ+ family, pause to think about what's most important to you. If you are part of a couple, perhaps consider these questions both individually and then together.
Some questions to consider:
Do you want to have biological children?
Are you or your partner capable of (and interested in) getting pregnant?
If so, have you assessed your fertility and reproductive health?
Are there any limitations or possible roadblocks ahead?
Are you open to a sperm donation?
Are you open to an egg donation?
Are you open to surrogacy? What timeline do you have in mind?
How much are you willing, and able, to spend?
Studies show that LGBTQ+ people are growing their families in many different ways. In Family Equality's 2019 "LGBTQ Family Building Survey," 73% of LGBTQ+ people who were already parents had used intercourse to form their families.2 But of the LGBTQ+ people surveyed who were planning to start or grow their families, only 37% were considering intercourse — the majority were looking at other options.2
While having many options can be helpful, it can also feel overwhelming. Taking the time to consider your unique situation can help you navigate your next steps.
What are my options when it comes to LGBTQ+ pregnancy?
Individuals with a uterus have several options for an LGBTQ+ pregnancy. Intercourse with the intent of achieving pregnancy may be one option, and depending on the preferred arrangement, the biological and/or intended parents may or may not co-parent. Assisted reproductive technology (ART) is another option.
When thinking about growing your family, there are several donor options to explore, including donor egg, donor embryo and donor sperm.3 Resolve: The National Infertility Association, breaks down each of these donor options in more detail here. Donors can be someone you know, or anonymous.4 It's important to consider all the emotional, financial and legal considerations with both types of donors — Family Equality even has some suggested questions about known and anonymous sperm donation to consider when trying to decide.
Insemination can be administered in several ways in the U.S.: 1
Intracervical insemination (ICI): Also called at-home insemination, this can be done by yourself with a syringe or cervical cap or with the help of a midwife or nurse practitioner.1 See your healthcare provider first and know that laws vary state by state.1
Intrauterine insemination (IUI): This procedure is done at a clinic at the time of ovulation.5
In-vitro fertilization (IVF): During this procedure an egg is fertilized by sperm in a laboratory setting to create an embryo, which is then transferred to an individual's uterus.6 You can learn more about the IVF process, options for remaining frozen embryos, and information and news articles related to the future of IVF in Resolve's guide to IVF here.
Reciprocal in-vitro fertilization (reciprocal IVF): This procedure is similar to IVF but allows both partners to participate equally.7Resolve's guide to reciprocal IVF has more information on the process.
What about surrogate pregnancy for LGBTQ+ families?
Surrogacy involves another person carrying a pregnancy to term for an intended parent or couple.8 According to Family Equality, there are two kinds of surrogates: traditional and gestational.1 A traditional surrogate uses their own eggs and sometimes requires IVF to conceive, while a gestational carrier uses an egg donor (a process that almost always requires IVF). You can learn more about surrogacy, the role of fertility counselors and legal considerations here.
What if you're trans or in transition and want to start a family?
Many options are available to preserve your fertility before undergoing treatments that could affect it.9 Family Equality's Path 2 Parenthood offers a "Family Building for the Trans Community" guide, with specific information on how to bank your eggs or sperm before you begin a physical transition, as well as info on using donors, surrogacy, adoption, legal implications and more.
The financial costs of LGBTQ+ pregnancy
After identifying your preferred options, the next factor for many LGBTQ+ parents-to-be is considering the costs. These can vary based on a lot of factors, including which options you're interested in and your health insurance status and coverage.
If you do have health insurance, it's important to fully understand your coverage and any benefits offered by your employer. Some are not LGBTQ+ inclusive (particularly when it comes to adoption), and infertility treatments and surrogacy are rarely covered by health insurance.10
The costs of care can have a wide range — for example, according to Family Equality, using a known sperm donor typically only requires optional testing, which can run from $25 to $300.10 Anonymous donor sperm, however, can be anywhere from $300 to $1,500 per vial.10 In Vitro Fertilization (IVF) can cost between $13,500 to $21,000, and gestational surrogacy averages between $60,000 and $150,000.10 You can compare more costs here to get an idea of what you might need to budget for.
What are my legal rights when it comes to LGBTQ+ pregnancy?
Federal and state laws vary and can change frequently for LGBTQ+ families and families-to-be. Resources like the ones listed below can help you stay informed.
The Movement Advancement Project (MAP)'s New Democracy Maps allow you to view every U.S. state's equality profile, with detailed information on LGBTQ+ laws and policies, including:
Relationship and parental recognition
State nondiscrimination laws
Religious exemption laws
LGBTQ+ youth laws and policies
Healthcare laws and policies
Criminal justice laws and policies
Status of the right to correct names and gender markers on identity documents
This directory is part of the LGBT Family Law Institute which is a joint venture of the LGBTQ+ Bar and the National Center for Lesbian Rights. The directory can help you locate attorneys by state for support and more information.
Where can I find more LGBTQ+ pregnancy-related resources?
In addition to the resources and guides we've included in this article, following are some more resources that will help you on your journey to becoming a parent.
For help finding a LGBTQ+ health clinic:
General LGBTQ+ family planning resources:
While all people and families deserve equitable reproductive care, there are still significant disparities in access and autonomy for LGBTQ+ patients.11 While there's still a lot of work to do to ensure everyone can access reproductive care, it's also important to recognize the progress that's been made, and the work that's in progress.
Many of the resources above include other families' stories — stories that it may be helpful to read or listen to as you embark on this journey. If possible, connect with others as well: those who have become parents and those who are in the process of growing their families. Everyone's experiences may be different, but that can be a good thing, too — it's an opportunity to learn from and support one another along the way.
Related Blog Content
How to prepare your body for pregnancy: 12 myths and facts (article coming soon)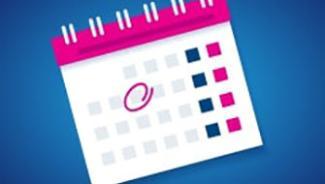 When can I take a pregnancy test?
If you think you might be pregnant, you want to know right away. But it's important to understand what's happening in your body so you know how soon you can test.
When to start testing for ovulation?