Blog

How to get pregnant?
#Conceivinghood encourages dialogue around women's conception journeys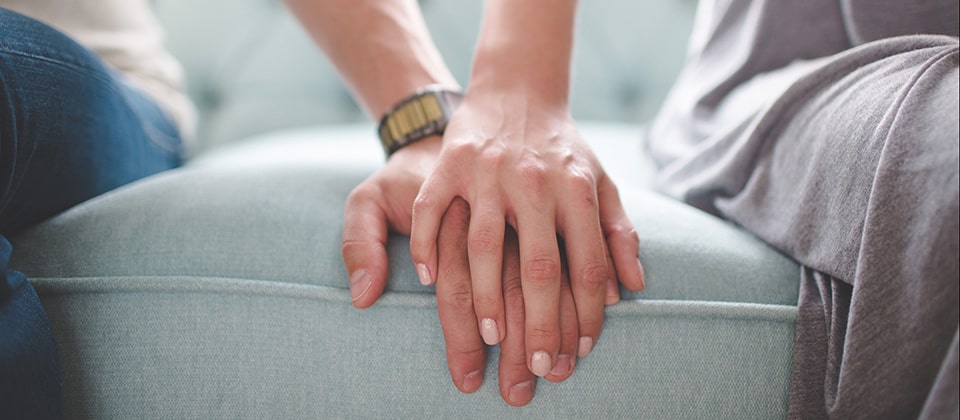 When are you going to have kids? Or, When are you going to have another baby?
These are common questions that people often ask out of curiosity or genuine love. But for many women, that question is met with a tightening of the heart and a silent "We're trying" while they give a socially acceptable response and quickly change the subject.
Here's the thing about this all-too-common exchange: Struggling with fertility is normal. Wondering Why am I not getting pregnant yet? is normal. You may feel alone, but you're not alone. This is why Clearblue® has launched #Conceivinghood to support and promote candid conversations around fertility and conception.One in six couples has struggled with fertility issues, according to a new study conducted by OnePoll for Clearblue®.
It can take time to conceive
How long does it take to get pregnant? According to Clearblue's study, it took an average of five months to successfully conceive.
One of the more difficult truths of trying to have a baby is that it can take longer than many people think. In fact, if you're under the age of 35, most ob-gyns advise that you have regular sex without birth control for one year before being evaluated for potential fertility problems. (If you're older than 35, the American College of Obstetricians and Gynecologists (ACOG) recommends being evaluated after six months of trying. And if you're older than 40, ACOG recommends you talk to your ob-gyn before trying.)
The discomfort in sharing
In the Clearblue® study, one in three participants said they believe it's uncomfortable or awkward to talk about fertility struggles with others. When they did choose to share their struggles, most respondents said they told three to four people about the difficulties they were facing, most frequently their mother, sister or best friend.
Struggling to conceive can feel all-consuming. Pressure, guilt and shame, along with a deep desire to have a baby and become a parent, touch on every aspect of life and emotions. Choosing not to share provides a small amount of control in a situation that can so often feel out of control. By not sharing, you have a better chance of avoiding the topic at inopportune or unhelpful times.
So is there anything that can help? Shared experiences and education.
Knowing that others struggled too and went on to have healthy pregnancies, and knowing that conception often wasn't easy, normalizes, destigmatizes and opens the door to honest conversations about conceiving — which is at the core of the #Conceivinghood campaign.
Hearing stories about other people's fertility struggles gave 64% of the study's respondents hope
Common factors in reproductive problems
Hope begins with knowing that others have overcome the issues you face. In the Clearblue® study, female reproductive issues accounted for 35% of fertility issues, with male reproductive issues accounting for 25%. Age accounted for 24%, body weight for 20% and exercise for 19%. If you have a history of miscarriage, you're not alone there, either: 15% of respondents worked through that heartache, too.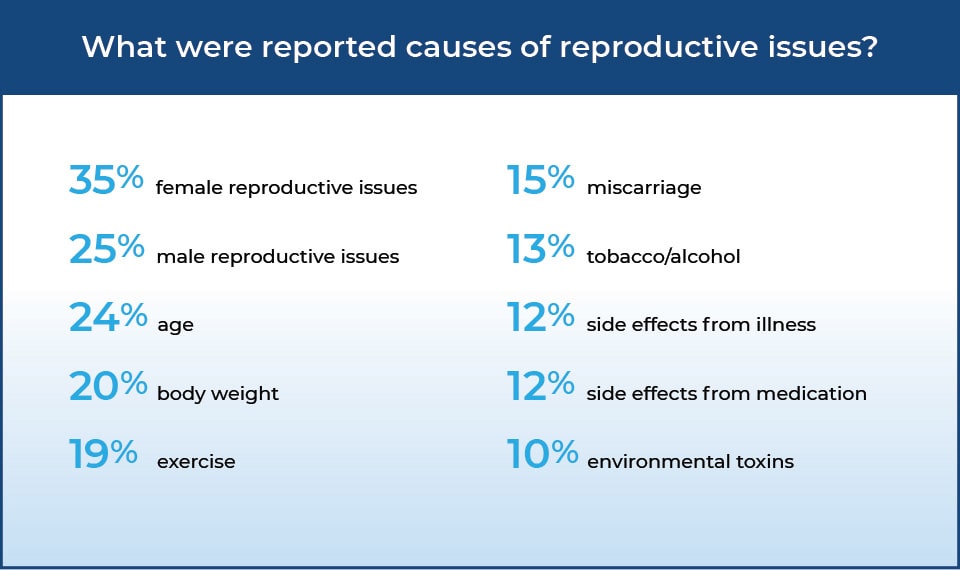 The Clearblue® blog offers a myriad of resources to help you on your journey. For example, this guide to understanding your menstrual cycle and how it relates to fertility and these steps you can take to boost your fertility are great places to start. You can also learn more about factors that can affect fertility and ovulation and how to help prepare yourself emotionally for trying to get pregnant.
The issues you face may seem overwhelming, unfair and daunting. But knowing others have successfully worked through them and are now navigating parenthood can give you hope.
A wide range of emotions
Often, the portrait we present of ourselves is one of glossed-over, idealistic perfection. But so much beauty can be found in the complexity of truth, exemplified by this simple question in the Clearblue® study: What's it like trying to conceive?
"Exciting" and "fun," said 41% of respondents equally to both. "Sexy," said 37%. But not all descriptors were positive. "Stressful," said 25%. "Impersonal" (20%), "boring" (18%), and "repetitive" and "frustrating" (17% to both). "Upsetting" (15%). "Difficult" (12%).
All those social media posts you see with excited announcements, baby bumps and ultrasound pictures? That is the idealistic portrait, one of excitement, joy and relief. It's the end result of a long and difficult journey for some.
But there is also a place for complexity, with room for "sexy" and "repetitive" and "exciting" and "upsetting." There is a place for bearing witness to the reality of everything that leads up to our most joyous moments. There is a place for the full story behind the social media post. There is a place for the heartache in waiting and the joy in finally getting pregnant. That place is #Conceivinghood.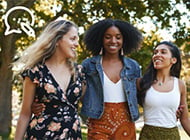 Looking for insights on your health journey? Clearblue® sends you curated, science-backed articles right to your inbox.